12 Seductive Handwriting GIFS That Are Borderline Pornographic
26 July 2016, 14:26
*fans self*
Have you ever just found yourself staring at someone's handwriting in class wishing you could write like that? Because we have - we do it every day. But the real question is, have you ever spent your entire afternoon being mesmerised by GIFs of people doing all sorts of illegal things with a pen? No? Well, you're about to. Make sure you set your fan to the highest level... it's about to get steamy in here.

1) Excuse me sir, but do have a license to practice such explicit activities in this space?
calligifphy.tumblr.com

2) Having said that, I really do love it when you *write* dirty to me.
via reddit.com

3) *fans self*
via midnightinparis.tumblr.com

4) How do I go about installing these fonts into my hand?
via reddit.com

5) Ugghhhh, just look at the way that pen is caressing the paper. *dribbles a little bit*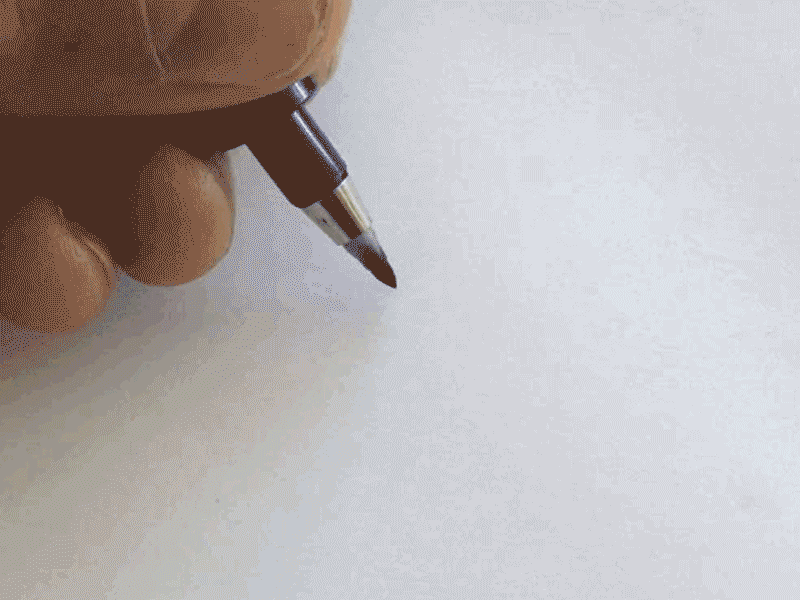 via reddit.com

6) *sweats*
via reddit.com

7) Have you ever experienced something so slow and tantalising as this?!
via reddit.com

8) *Sweats profusely*
via imgur.com

9) Corrrrr, look how flexible that nib is!
via reddit.com

10) All I want for Christmas is you...
via calligifphy.tumblr.com

11) Ok, no... I'm gonna have to ask you stop now. I'm feeling a little flushed.
via watering76.tumblr.com

12) OH MY GODDDDDDDDDDD
Hot. Damn.
via giphy.com